Dr Susan Jones is researcher and commentator on contemporary visual arts and artists' matters. Research, briefings and sectoral evidence are provided to artists to support their own advocacy as well as to those involved with arts and cultural policy and sectoral development.
She is a mentor and adviser to individual artists and artists' groups, and contributor to programmes including Aspex, Boosting Resilience: Survival Skills for the New Normal, Castlefield Gallery Associates, ELIA NXT Project, Mark Devereux Arts, New Bridge Project, S1 Artworks and Somerset Art Works. She directed a-n The Artists Information Company 1999-2014 and was a Board member of Redeye: The Photography Network 2014-2018.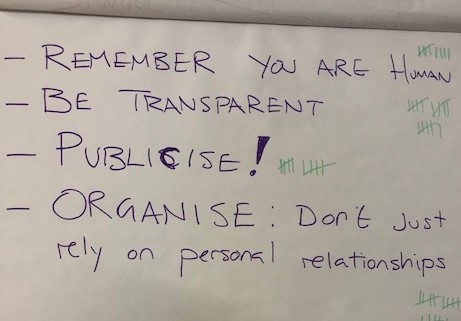 Seminars and presentations on offer to artists, artists' development seminars and programmes, HE courses and symposia and events where a focus is on artists' rights and welfare include 'Artists' precarity isn't just about pay', 'Negotiating better', 'From myths to motility' and 'A flourishing life'.